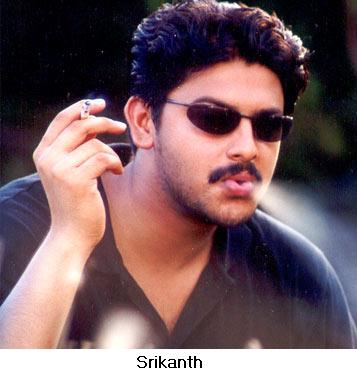 Actress Revathi is said to have signed up for her next directorial venture.For a difference it is a Hindi movie titled 'Dhoop'.
Tiger Seetaramudu will be the next venture of Pawan Kalyan following Johny. The movie is produced by Pawan's brother Naga Babu.
S.A.Chandrasekar's associate K.Jeya Pandian is directing a movie titled Loves. His Guru is expected to do a role in his movie and Vijay is supposed to sing for the movie.
Sathyaraj and his son Sibiraj star together in 'Jore'. The movie is directed by Selva and produced by Sena Films. Deva scores music for the movie.
Actress Kusboo's brother is making his debut through 'Pournami' produced by Skylab entertainers.The movie is directed by Kiran Chakravarthi.
Following April Mathathil, G.J.Combines are producing a new movie titled 'Varna Jaalam'. Srikanth seems to be the male lead in this movie as well. Female lead is yet to be decided.
Telugu actor Mahan Babu's son Vishnu Vardhan Babu is making his film debut. His first movie will be directed by Shaji Kailas.
Juhi Chawla makes a re-entry in Bollywood after about two years thro' a movie produced by Mahendra Bohra.
Parthiban is said to be doing a small role in 'Suri' starring Vignesh.
Disclaimer: The information in this page has been collected from various net resources and Nilacharal is NOT responsible for the authenticity of the information.