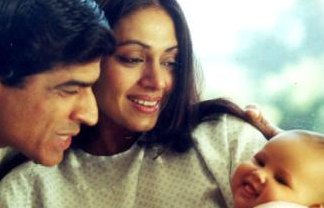 First attempt but a solid one!!!
Mitr-My friend, Revathy's first directorial venture has received three coveted awards including best English film and Shobana-best actress, and Beena Paul-best editor in the 49th National film awards
An amazing movie…made with exotic spices and enough salt!!! After watching "mitr", I want to congratulate this awesome team, most of them first timers creating waves even after five months of its release. An-all-women-crew first for Indian cinema had a terrific forty-five-day shoot in the US had their setbacks to share but most importantly ended up as Winners!!! Their baggage reached late, expensive camera lenses were lost, had delays because of torrential rains in California but that did not matter when it comes to delivering the final output…
"Mitr" has very well researched and implemented script with good cast…that's enough for a movie to click… when there is a depth in everything, you can not ask for more…these days there are many movies hitting the market branded "movies for the desis" but fails to impress!!! There is a flaw in the selection of main leads or dialogues or screenplay or editing…and the list goes on…but this one has excelled in all the major departments.
Some of the dialogues that are fired on time are "is it some boyfriend now?" "is there somebody else?" "you tell me!" etc., shows a tinge of tremendous maturity and most of the dialogues are used on a daily basis in north America and whoever lives in this part of the world can relate to the subject well.
Teamwork seems to have paid off and of course never-say-compromise attitude towards overall quality makes "mitr" interesting to watch!! Classic shobana gave-away-her-best in each and every frame and some of the frames has three to four gamut of emotions flat like a combo deal. Her second innings seem to have started with a THUD…
"Mitr-My friend" is going to be screened at Filmi-2002 (aug 16-18) in the 3rd Annual South Asian Film Festival at Harbourfront centre, Toronto, Canada and I wanna watch it again on the B-I-G-S-C-R-E-E-N!!! Great Experience atleast for me to watch it this way A-B-R-O-A-D!!!
Very well done Revathy and crew!!! It's an impressive show!!!