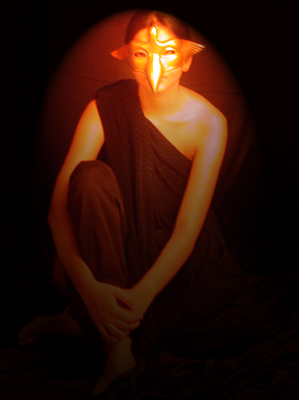 | | |
| --- | --- |
| Music | Mahesh Shankar |
| Singer | Anitha Chandrasekharan, Ramesh Chellamani and Deepak Mahadevan |
| Lyrics | Ramesh Chellamani |
| Audio | Dreams Audio |
| Cover design | Very attractive |
Unlike International pop songs and indi-pop songs, our Tamil pop songs have not become popular among our people. Even leading music wizards like A.R. Rehman , Yuvan Shankar Raja and others tried their hands in producing a successful private album but all their efforts were in vain. Tamil pop songs fail to attract our people due to various reasons like lack of creative picturisation, minimum publicity and sticking to stereotype themes like love and patriotism.
Mugangal- A recent Tamil pop album is the brain child of Mahesh Shankar and his team.
The album is an effort to portray some of emotions encountered in our daily lives. Since the face is but an instrument that is used to display emotions, they have tried to paint a picture of faces around. Love, Happiness, Apprehension, Courage, Sadness and Stubbornness are the six interesting faces chosen and using these colors they have painted the picture. They should be appreciated for taking such an innovative concept in hand.
Owing to the recent trend, Mahesh has given techno kind of music, which is sure to attract youngsters. It is refreshing and relieving to listen to music different from our usually masala mixed film albums with the usual string of singers.
All the six songs are sung by Anitha Chandrasekharan. It's monotonous to hear all the songs in her voice. Though the concept taken in hand is to bring different emotions in the songs, her voice fails to express them. Be it a pathos or joyous, she sings in the same husky voice. Lyrics by Ramesh Chellamani are O.K. and he too has lent his voice for a song. He seems a promising singer.
Words are broken at various places to fit in the tune and in this process, Tamil is mutilated (May be in U.S.,"Ubadhesam" is pronounced as "Uppu desam"). The last song is spoken well. Fast paced peppy music with beats do not match in the pathos song.
Anyway it is a good effort by the team and could have performed well with more involvement. Expecting a better album from them next time.