Music
Lyrics
Direction
Audio
: Yuvan Shankar Raja
: Pa. Vijay & Viveka
: Sundar. C
: Classic audio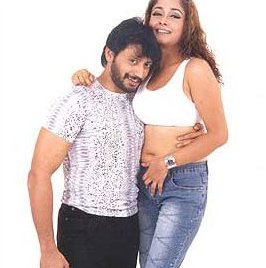 Sundar C's movies usually have average songs with Arabian and Spanish style of music. Even Yuvan and Sundar C's previous films like "Unakkagaa Ellam Unakagaa" and "Rishi" had such songs following the trend set by Sirpi in "Ullathai Allithaa". But here in "Winner", Yuvan and Sundar C combo has worked out well and we get a lot of surprises.
"Eye" by Devan is a catchy, western style, dance number with foot tapping refreshing beats. Pa. Vijay has written the song, targetting the youth, with words like 'babes, SMS, internet' etc. Devan's carefree voice with U.S accent is the perfect choice for this song. It's sure to hit the charts.
"Endhan Uyir" by Udit narayanan is an enchanting composition. Though Udit's tamil is injurious to our ears, the beautiful BGM and percussions save the song. Though it is slow paced, it is sure to attract the younger generation by the catchy rhythm. This song would have been the pick of this album, if only someone other than Udit had sung it. "Mathaapoo" by Tippu, Premji, Sri Ranjani is a dance number to be picturised in a marriage function sequence with herds of people let loose their feet. And again, Yuvan has proved his wrong choice of female vocals in this song.
"Muthal murai" by Srinivas and Mahalakshmi Iyer is a wonderful melody and such a beautiful song features as an unexpected surprise gift to melody lovers. Though rhythm reminds us of "Thulli thulli" song from "Unakkagaa Ellam Unakkaaga", the song is hauntingly composed with beautiful guitar pieces. Pa.Vijay has given wonderful lyrics with lot of love feelings.
"Engirundaai" by Harish Ragavendra is again a beautiful melody number which is highly addictive. Yuvan has concentrated on the BGM and the class compositions are the outcome. This song will hit the charts though Pa. Vijay's lyrics are illogical at places, like the lover asking the lady love, where she was, when he was born?. Doesn't it imply that she is elder to him? Lyrics in second charanam humiliates the males by depicting the lover to be totally dependent on her and disturbed by her smile, movement etc.
"Kozhi" by Udit and Prashanthi starts with the music which makes the listener think it's going to be a melody and suddenly pucca 'dappanguthu' song sets in. It is for the front row occupants and Yuvan has used flute innovatively for a dappanguthu song.
Overall, it is an above average album with a mixture of western, folk, dappanguthu and melody numbers. Though it is released without any publicity, it is sure to create some ripples. The recording and tape quality is also notably good and Yuvan is fast becoming a commercial hit giving music director.