What is Mothers Day?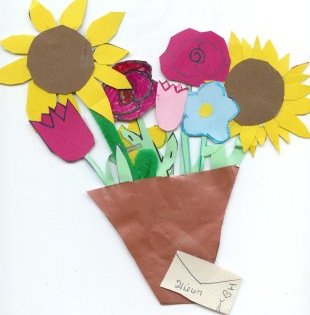 We all know that on Mothers Day, we buy greeting cards, flowers, presents for our mothers and take them out to treat them with tasty food and drink. But mother's day's importance does not end there. There are lots of reasons why we should celebrate this special day. Basically it is celebrated as a day when we take the opportunity to show our gratitude to our mothers for their unconditional love and care for us and also for the difficulties, pains, hardships and sacrifices they had been through to give us a happy and comfortable life. It is our duty to honour and protect them throughout our life.

The soldiers who protect the motherland from enemies were always living far from their own mothers. So on this particular day they were granted permission to visit their mothers at least once a year, thus the day became popular as Mothers Day.

Why are mothers so special? The whole nation's future lies with her citizens. Only good mothers can provide good citizens to their motherland. Though the earth is one, the plants vary depending upon the seeds sown. The womb of the mother symbolises the mother Earth. As is the seed of thought sown on it, so is the fruit that it yields. So the mother should foster good thoughts and good deeds. Only then can she beget virtuous children.

Few examples:

Jagadguru Sri Shankaracharya was born to Aryamba who spent all her time in the contemplation of God and undertaking noble deeds. Shankaracharya became the world teacher because of his mother's virtuous thoughts. Noble souls like Vivekananda and Ramakrishna Paramahamsa could attain exalted positions in their lives due to the sacred feelings of their mothers. Putalibai, the mother of Mahatma Gandhi, spent her life in the devotion of God. She used to observe a vow wherein she would not partake of food unless she heard the singing of cuckoo.
One day it so happened that the song of cuckoo was not heard, Gandhi, who was a small boy then, could not bear to see his mother fasting for a long time. He went behind the house and mimicked the singing of cuckoo. Then he came inside and told his mother that she could have her food as she had heard the cuckoo sing. Putalibai felt very sad as she knew that her son was uttering a lie. She cried, "O' God, What sin have I committed that I gave birth to a son who speaks untruth"? Realising that he had caused immense grief to his mother by uttering a lie, Gandhi took a vow that he would never indulge in falsehood thenceforth. A good mother should not overlook the mistakes of her children. She should correct them whenever they stray away from the right path and reward them for their good deeds.

There is great merit in fulfilling our mother's wishes. Pandit Iswarchandra Vidyasagar was very poor, he used to study under streetlights. He completed his post graduation and took up a job. Vidyasagar asked his mother if she had any desires. She said, "Son, the people of our village are facing hardship due to lack of drinking water. I feel pain to see them trekking long distances to fetch water. I will be happy if you can get a well dug in our village". Vidyasagar immediately got a well dug and fulfilled his mother's desire. Her joy knew no bounds. Vidyasagar again asked his mother whether she had any more desires. She said "Son, the children of our village are going to the neighbouring village to attend school. I am very sad to see children walking such a long distance everyday, so please construct a small school in our village". Accordingly he established a school in the village, giving immense joy to his mother. One evening Vidyasagar saw his mother in a pensive mood. On being asked for the reason, she said, "Son, you have provided water to the village and also established a school for children. But, it is the lack of medical facilities in our village that is troubling my mind. Please build a small hospital here". As per her wish, he constructed a small hospital which gave his mother great joy.

Similarly, Bhagawan Sathya Sai Baba's mother Ishwaramba said to him. "Here, people are put to a lot of suffering due to the absence of medical facilities. They have to run to Bukkapatnam even for a small problem". Baba promised his mother that he would build a hospital in the village and as promised, he got a small hospital built immediately. His mother again said, "you are fulfilling the desires of thousands of people who are coming to you. ;Why can't you fulfill my one more desire" He said "Tell me your desire". She said, "The wells of our village have dried up. Please get a well dug in our village". As per her wish, he got a well dug in their temple itself. His mother said that she was extremely happy but added that she had one more desire. She said "the children of our village are going to Bukkapatnam for their studies. Poor children, they don't have the strength even to walk such a long distance. Please construct a school here". He fulfilled her that desire also. She felt very happy and said that she had no more desires left. Just as a small seed becomes a huge tree, the small school he established then has become a big university now. At that time he constructed a small hospital, but now there are two big Super Specialty Hospitals and few small hospitals there. The small well that he got dug there in the village has assumed gigantic proportions of a water project for the entire district. If the feelings of the mother are sacred, so too will be the feelings of the children.

ALWAYS RESPECT AND SERVE YOUR MOTHER AND MOTHERLAND THAT WILL BE THE BEST GIFT TO YOUR MOTHER AND MOTHERLAND FOR MOTHERS' DAY.