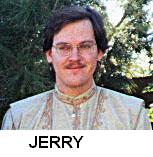 'Vannakam. Neengal eppadi irukingal?' Jeremiah Joseph Gerard Neff, in short Jerry, starts the conversation over the instant messenger. Jerry is an American born in Tijuana, Mexico. Having roots from Ireland, France & Germany and a Tamil wife from Singapore, Jerry is truly international.
Amazingly, this 27-year-old school teacher is fascinated by Tamil songs and Tamil movies. When he was in the university with Poongothai, his wife, he happened to listen to some Tamil cassettes in her room. Jerry developed an interest for them, and now he is trying to build a Tamil MP3 library, while Poongothai collects Tamil books for her humble library.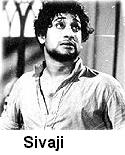 Jerry names his favourite music directors as Ilayaraja, A.R.Rahman, Deva, and Kunnakudi. Interestingly, Jerry and Poongothai played 'Netru illatha matram' song from Puthiya mugam at their wedding in Hawaii. A list of Jerry's favourite movies includes Duet, Muthalvan, Mann Vasanai, Minsara Kanavu, and Veedu,….and his favourite directors are K.Balachandar, Bharathi Raja, Maniratnam, Balu Mahendra and Shankar. He says these directors have a unique style of film-making and story telling. Jerry even knows some dialogues from the original Parasakthi. It seems Sivaji impressed him a lot in movies like Puthiya Paravai and Veerapandiya Kattabomman.
Jerry learnt Tamil through listening to Poongothai and by using a "Tamil alphabet" chart. When asked about Tamil he says, ''It's not an easy language but it is interesting. I know it's been around for a long time.''
Jerry has visited Tamil Nadu twice and is fascinated by it. He has traveled all over the state from Chennai to Kanyakumari along with Poongothai. He feels that Tamils are very warm, hospitable and also very proud of their culture. Incidentally, Poongothai has a little story behind her. Her grandfather went to Malaysia from Mamsapuram, a village near Srivilliputtur in his early stages. As he died young, his family lost contact with his folks back home. Though Poongothai has traveled a lot in Tamil Nadu, she has not visited Mamsapuram where she has her paternal roots. Her mother's family is from Madurai.

Having been married for 5 years now, cultural and religious differences do not affect Jerry, as he is a very open-minded person. When it comes to religion, he respects the beliefs of other faiths.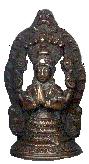 Jerry does not have any compelling ambitions except that he wants to lead a happy and peaceful life. Jerry shares his opinion on Tamil culture: ''I'm amazed by the longevity and resiliency of the Tamils, yet the world knows so little about the wealth and richness of their language and culture. After all, they came before the Roman Empire and are still going strong!"
Jerry, you have made us proud!
Nilacharal wishes Jerry and Poongothai all the very best for a happy and peaceful future!