X-Ray Album
My fuse blew when, even after having taken my X-ray for the Nth time and the last one being just a couple of days old, I was again told to take a fresh one. And I informed the doctor that even my photograph has not been taken so many times! I also told him that there was no need to take an X-ray as all the rib bones were clearly visible. (I was so thin in those days!)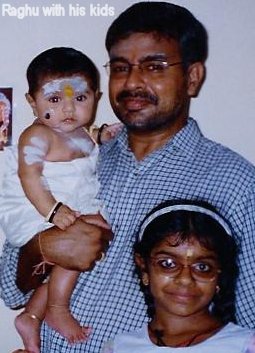 Recycling
Dr. Narayan, our family doctor in Chembur (Mumbai) has the habit of prescribing 'one tablet three times a day'. I used to ask him how to gulp the same 'one' tablet three times a day?

On another occasion, I sat beside Dr. Narayan for a check up. He leaned towards me, opened his mouth wide open, stuck out his tongue in full, making the sound "knaaa...". I looked at his tongue carefully & said "It looks ok". He shot back "I know that, I want you to show me your tongue like that!"

What a genius!
About ten years back (as usual) I was in a financial crisis. So, around 20th of the month I requested the accounts officer to give me Advance Against Salary (AAS). He refused, saying that as per rules, AAS can be taken only after 25th of the month. After sometime, I requested Advance Against Expenses (AAE). He immediately prepared the vouchers & to fill up the description, he asked for what expenses I need the money. He almost hit the ceiling, when I told him that it was for my household expenses!
Absent minded prof!
It was marriage season and I had quite a few wedding receptions of my friends/colleagues to attend. It was a very hectic time in the office and I could only manage a special appearance in most of these parties. Once I went to attend a marriage reception party and I met one of my colleagues Mr. Ketan Patel. He was with his wife and a 6-7 years old kid. I enquired whether the kid is his son. With a puzzled look, he answered in negative. After a while it struck me that Ketan got married only a week before and the height of it was I had attended his marriage. You can very well imagine my embarrassment. Well, I apologized to him profusely. He just laughed it off, since he knew me very well as an absent minded prof!

My star!
When I, along with my parents, had gone to attend my cousin's marriage, people were busy hunting for eligible bride/groom. They were so desperate that one fellow directly approached my father & asked for my birth star. I told my father to tell him that it was 'vaal nakshathram'!

I am sure by now, you all would have realized how true it is!