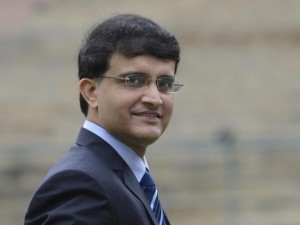 Original Name
Saurav Ganguly
Pet name
Maharaj
Date of birth
8,July,1972
Place of birth
Kolkata,Bengal
Family
Dad : Chandi Das Ganguly
Elder brother : Snehasish
Wife : Dona Ganguly
Children : Two
Major teams
India, Lancashire , Bengal
ODI debut
India vs. West Indies, at Brisbane on 11/1/92
Test Debut
India v England at Lord's, 2nd Test, 1996
Batting style
Left hand batsman
Bowling style
Right arm medium
Batsman he respects most
Sachin Tendulkar
Bowlers he respects most
Wasim Akram, Allan Donald
Friend
Shoumobroto Ganguly
His first love
Football
Awards

Was named Sportstar Person of the Year 1998.
Won the Arjuna Award in 1998.

Fun facts

His elder brother Snehasish was a left-hand batsman. Saurav started playing  with left hand because he could thus use his brother's cricket equipment.
The first thing Saurav does after he checks into a hotel room is to place the portrait of goddess Kali and the picture of his wife Dona on his bed side table

Cricket facts

Was appointed the Captain of the Indian cricket team in February, 2000.
He and Tendulkar were involved in a World Record Opening Partnership of 252.
Saurav Ganguly was the Highest Run-Scorer for India in ODIs in 1997.
In the Sahara Cup 1997, Saurav Ganguly set a new World Record for 5 consecutive Man of the Match Awards. He was also the Man of the Series.
Scored a Century on Debut at Lords in 1996, and went on to score a century in the very next match as well.