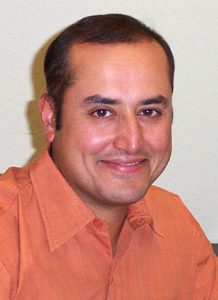 Name
Sabeer Bhatia
Age
33+ (in 2003)
Family
Single
Place of birth
Place of residence
Education

St. Joseph's School
Birla Institute of Technology, Pilani
B.S. California Institute of Technology
M.S. Stanford University

First job and career
Firepower Systems Inc
Companies Started
Hotmail Corp., Arzoo.com (closed down after a run of nine months due to the dotcom bust)
What he likes about web
email, instant messengers, web cams and other gadgets
Strangest experience online
Receiving unsolicited mail
Web friendly gadget he cannot live without
Palm Pilot
Hobbies
Playing golf
Favorite actress
Most expensive thing bought
Ferrari and home
Most inspired by
Steve Jobs
Awards

Entrepreneur of the Year," 1997. Awarded by the venture capital firm Draper Fisher Jurvetson.
Named to the "Elite 100," Upside magazine's list of top trendsetters in the New Economy.
Recipient of the "TR100" award, presented by MIT to 100 young innovators who are expected to have the greatest impact on technology in the next few years.
Selected by the San Jose Mercury News and POV magazine as one of the ten most successful s of 1998.

Goals in life
To let loose the entrepreneurial and intellectual spirit of India and bring about monumental change in the country
Philosophy of life 
Charity
Fun facts

tried selling sandwiches after school to make some pocketmoney
field hockey player when in college

Future Plan
To make  the mobile phone more user-friendly by introducing Telivoice. 'It's a step further than SMS, now you can leave voice messages for your friends and families in the US and around the world.
"